Boasting a 120-year history, pharmaceutical manufacturing in Richter is at the forefront of the global industry in all respects. The Company manufactures more than 200 types of pharmaceuticals, including original, generic, biosimilar and licensed products. Richter traditionally uses its in-house manuctured active ingredients in its medicines and various preparations, such as injections, creams, ointments. The company also produces significant quantities of APIs for sale.
Active substance manufacturing
The Active Ingredient Production Division involves 8 plants in Hungary, each producing intermediates and all but one produces active substances. Half of the plants are located in Budapest and the other half in Dorog, but the focus of API production is increasingly shifting to Dorog. Nearly a thousand people are involved in active substance manufacturing at the two sites.
We manufacture active ingredients for our wide range of gynecological products, central nervous system, cardiovascular, gastrointestinal, muscle relaxant, anti-allergic, hemostatic, wound treatment, fungicidal preparations, as well as cytostatics. We also work with materials of plant and animal origin, but today production takes place mostly by chemical and fermentation processes.


Budapest
The Company's oldest active ingredient production base is in Budapest and it dates back to 115 years. Employing more than 400 people, currently four API plants (Chemistry I, Chemistry III, Biochemistry I and Biochemistry II) produce steroid and synthetic active substances and their intermediates, as well as active substances extracted from plants and animal organs.
The active ingredient of several of our traditional and well-known products are manufactured in our Budapest facilities. These include the API of wound treatment Curiosin, our popular muscle relaxant and cerebral vasodilator, as well as many of our gynecological preparations.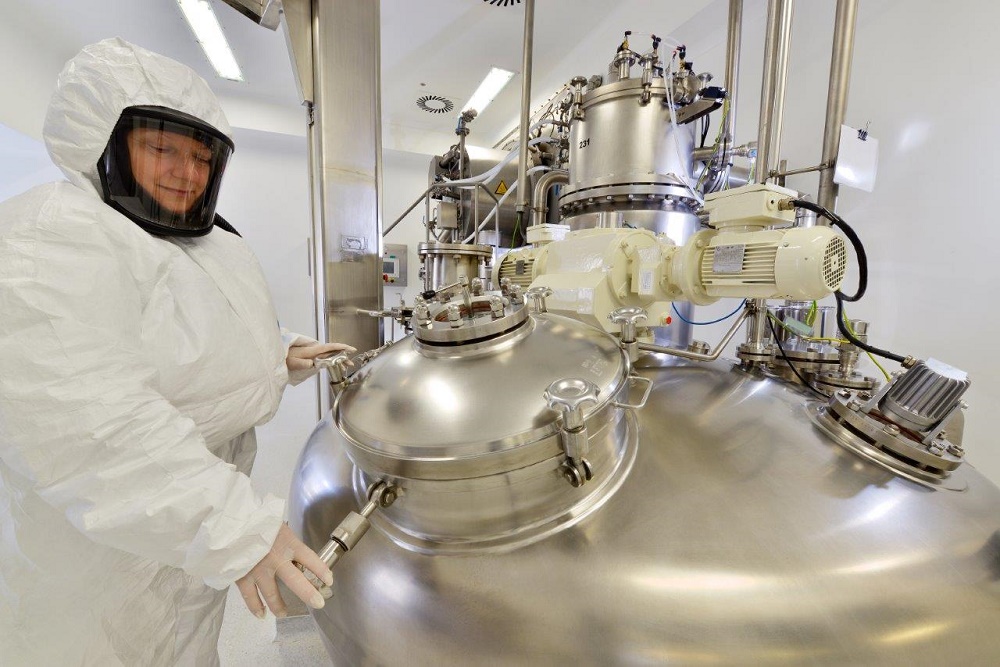 Dorog
The Dorog plant has belonged to Richter for more than 50 years and has since grown to become our largest active ingredient base. The four plants operating here (Synthetic Plant I, Synthetic Plant III, Steroid Plant and Steroid Plant II) produce self-manufactured steroid and synthetic active ingredients and intermediates for formulations for use in a wide range of therapeutic areas. The Dorog site has a total staff of 1,000, of which 500 work directly in production.
As a result of the development of recent years, the Dorog plants have become fundamental to ensuring the supply of active ingredients for our Women's Healthcare portfolio. Two steroid plants with a high level of steroid chemistry knowledge, manufacturing experience and a special technical base serve the needs of our gynecological strategic pillar with an ever-widening product range.
The API for one of our best-known products, Panangin, is also manufactured in Dorog, as well as most of our generic portfolio and our prorietary antipsychotic.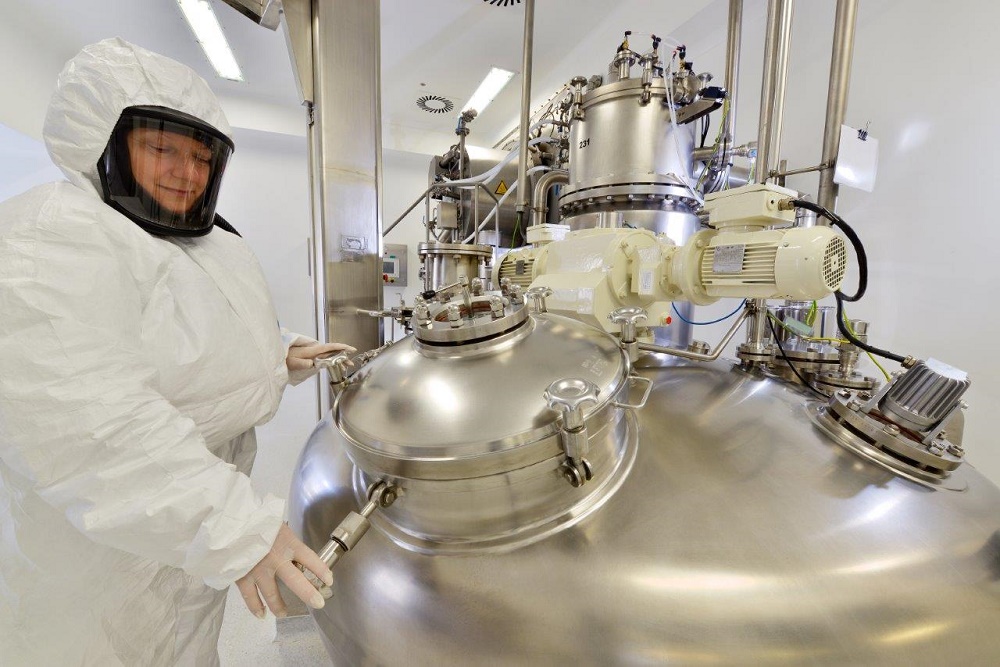 Finished dosage products
Finished dosage products are manufactured in Budapest and at three foreign production sites. Around 65% of our finished dosage products are manufactured in Budapest, 16% in Russia, 12% in Romania and 8% in Poland.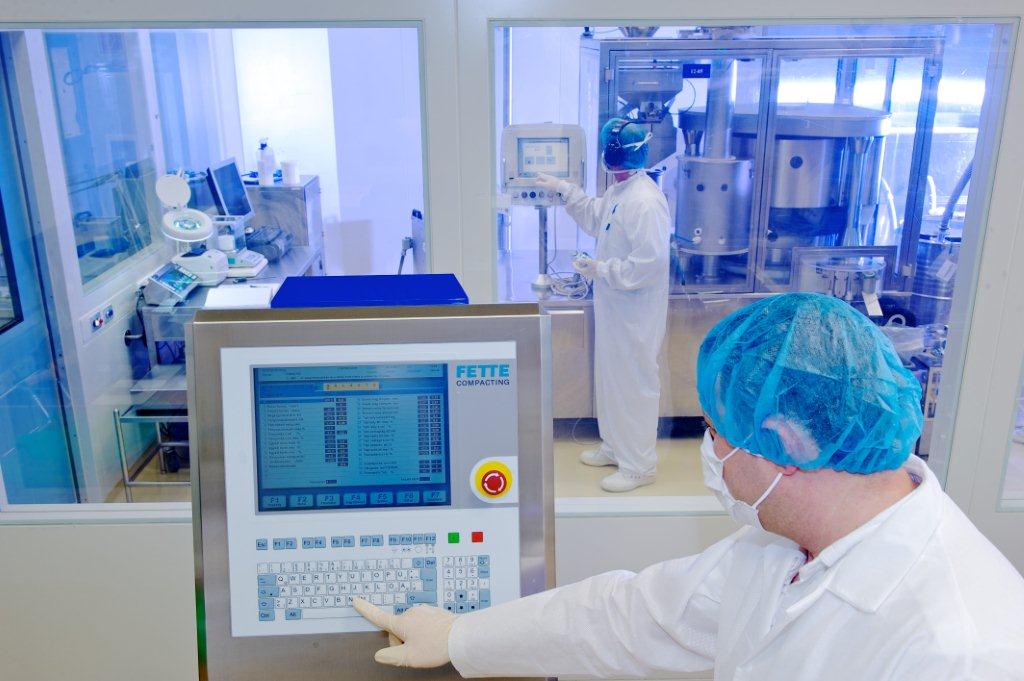 Budapest
In five plants employing 1000 people, we produce more than 2000 preparations. 
Gel and ointment at the Galenus plant, solid dosage forms at the Tablet and Packaging plant, and parenteral preparations at our Injection manufacturing and Injection packaging plants. Ointments are produced in the millions, batches of injections in the hundreds, and tablets and capsules in the billions. The in-house manufactured, solid dosage forms of our Women's Healthcare strategic pillar are all produced in Budapest, steroid production and packaging capacities are only available here.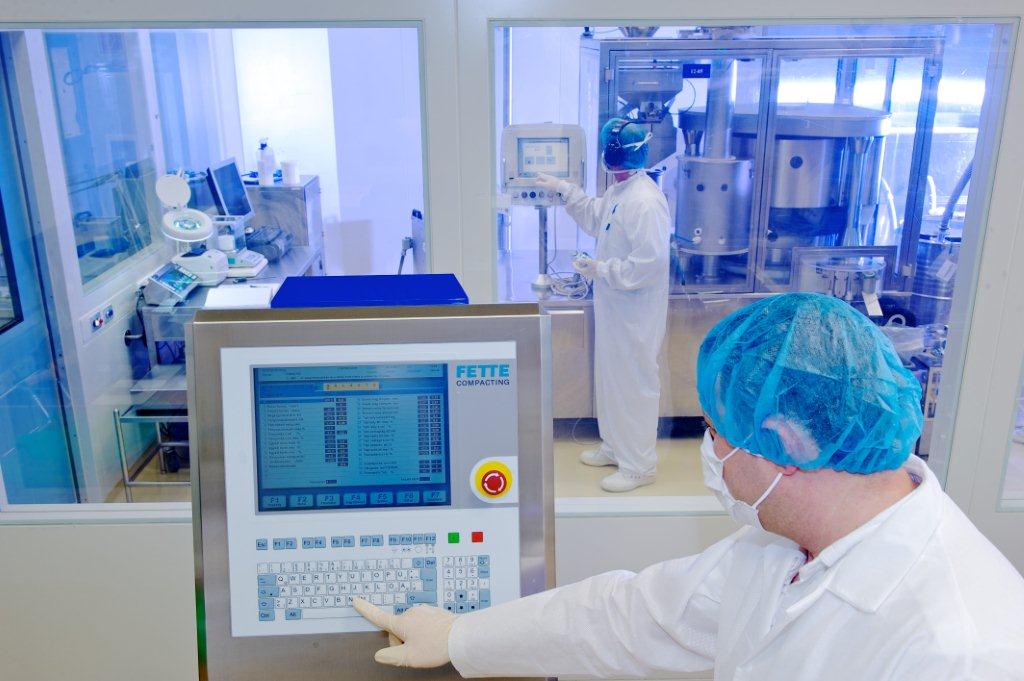 Gedeon Richter RUS
Gedeon Richter's products have always been very popular on the Russian market because of their reliability, effectiveness and affordability. Therefore, in 1996 the decision was made to set up a manufacturing unit in the town of Yegoryevsk near Moscow. 
Gedeon Richter RUS is engaged in the manufacturing of finished dosage drugs and solid form packaging (tablet, capsule). Its products cover several therapeutic areas. Among these are antiallergic, cardiovascular, antiulcer, anti-inflammatory, tranquillizer and antibacterial preparations. Its major markets are the CIS countries and Hungary.
The company employs about 400 employees and this number is constantly increasing due to the company's development.
The Russian manufacturing site operates according to GMP and ISO regulations.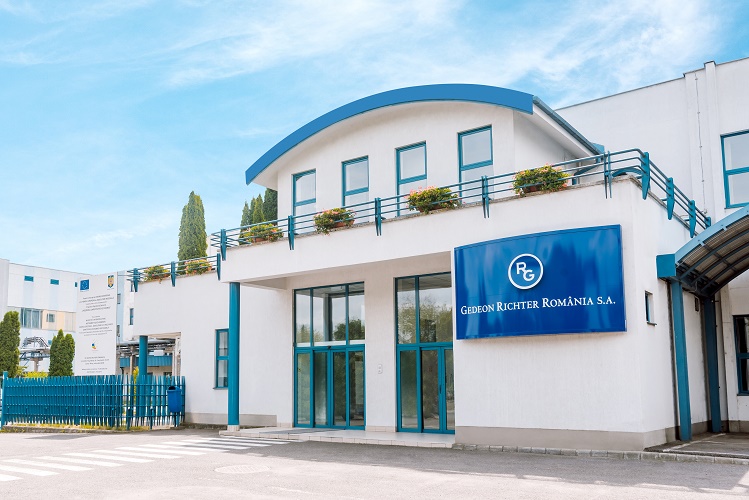 Gedeon Richter Romania
The history of the Tirgu Mures-based Gedeon Richter Romania goes back to 1985, when the foundation stone of the pharmaceutical plant Armedica was laid. Manufacturing began four years later. It was in 1998 that Richter purchased a 50.98% majority stake in Armedica from the Romanian state.
Thanks to the continuous facility developments (setting up a regional development laboratory and a logistics centre, development of the tabletting, ointment and finished dosage plants, and modernisation of the service units), the modern preparations produced by the Romanian subsidiary comply with regulations and the company has undergone several successful Romanian and international GMP inspections.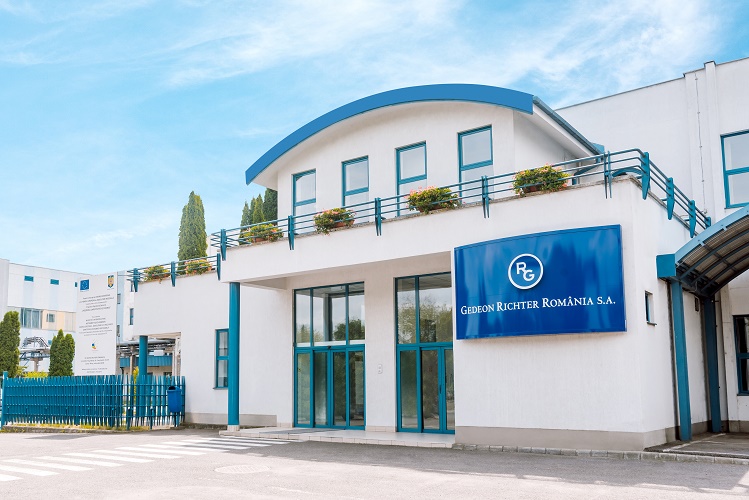 Gedeon Richter Polska
A major chemical company in Poland prior to World War II, Grodziskie Zaklady Farmaceutyczne  commenced operations in 1885. The company joined the Richter Group in 2002 when Gedeon Richter acquired a 51% majority stake.
Since then Richter's ownership in the company increased to 99.8% and major capital expenditure programmes have been concluded including a state-of-the-art the finished dosage product plant, a pilot plant and a warehouse.
With a headcount of 740 employees, Gedeon Richter Polska is engaged in the manufacturing of finished dosage drugs and solid form packaging (tablet, capsule). The product portfolio comprises gastrointestinal, cardiovascular and anti-inflammatory preparations. Polfa markets 32 brands in several presentations in Poland. Its major export markets are Russia, Belarus, Uzbekistan, Romania and the Ukraine.
Similar to the parent company, GR Polska is also involved in marketing, promotion and R&D as well.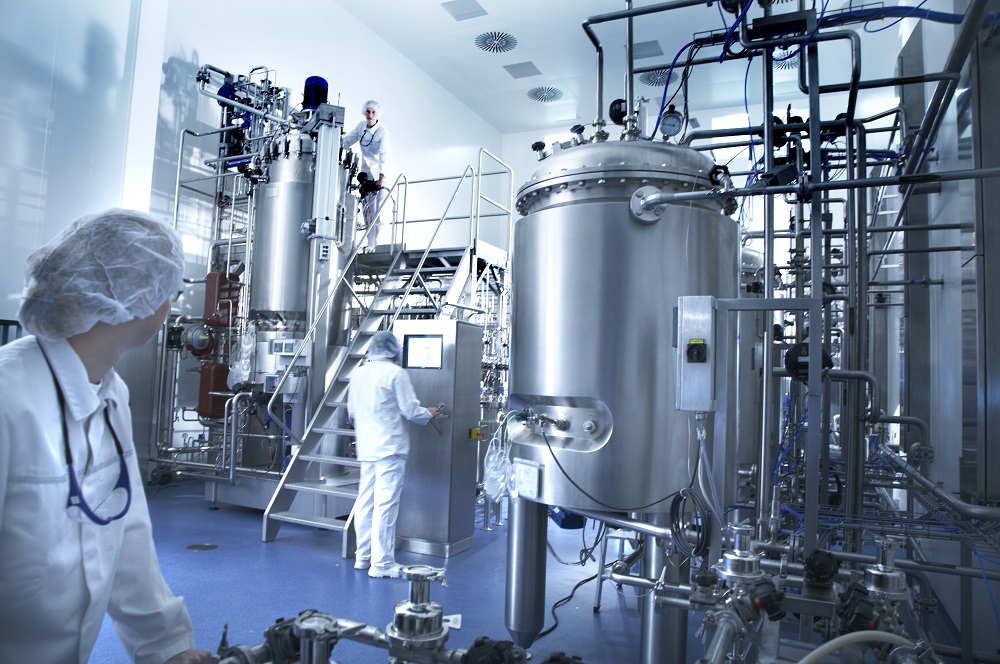 Richter-Helm BioLogics
In 2007 Gedeon Richter together with Helm AG founded Richter-Helm Biologics Joint venture (JV) in Germany, as a result of an aquisition. Richter-Helm BioLogics is a Hamburg, Germany-based contract development and manufacturing company.
It specializes in products derived from bacteria and yeasts and can point to a successful 30-year track record. The product types produced at their two GMP facilities include recombinant proteins and peptides, plasmid DNA, and bacterial vaccines. The seasoned, 240-strong team supports clients with process development, supply of products for clinical trials, commercial production, in-house QC testing, and QP release. The two GMP-compliant production plants have bioreactor capacities of up to 1500 liters. Richter-Helm consistently works to the highest standards of pharmaceutical quality. This has been verified by major regulatory bodies including EMA, FDA, PMDA, ANVISA, and MFDS as well as by numerous customer audits.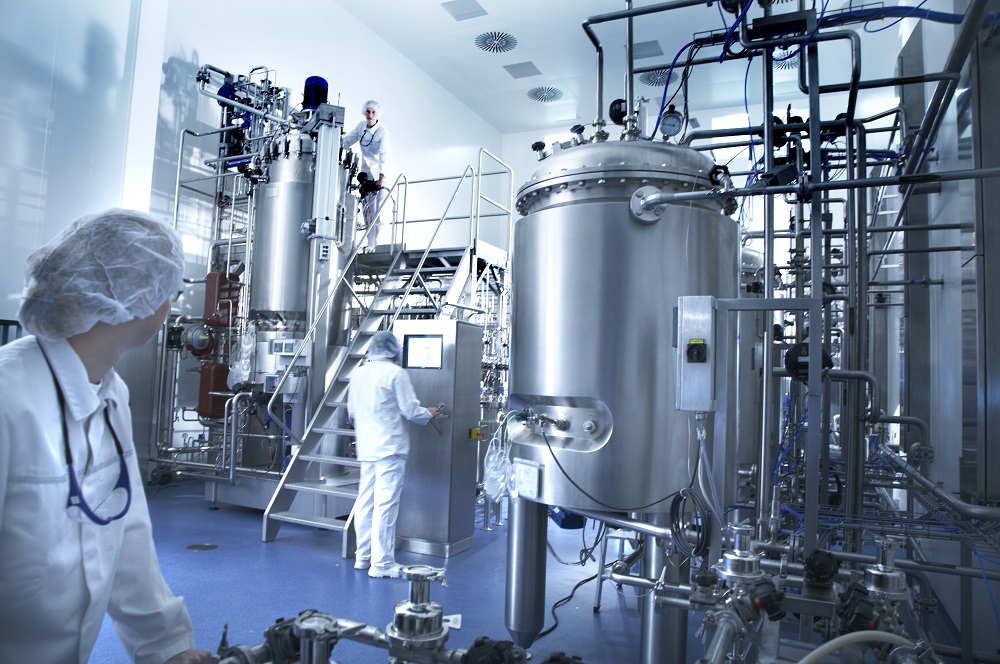 Debrecen
Gedeon Richter also has significant capabilities capacities in mammalian cell fermentation derived development and manufacturing of biologics. In 2008 Richter launched a green-field investment in Debrecen, Hungary, to establish biologics manufacturing capabilities.
Today, there are two plants in operation, a drug substance facility, with 18,000 liter total fermentation capacity, including stainless steel and single use bioreactor lines, and a drug product plant with two fill&finish lines covering vial, cartridge and PFS formats in addition to lyophilisation capabilities. The site in Debrecen employs over 300 highly skilled associates in manufacturing and support functions, including engineering, QA and a large QC team.