Partnering in biotechnology
Biotechnology is of strategic importance for Gedeon Richter. In 2006 the Company took the decision to enter the field of recombinant biotechnology leveraging its more than 50 years of experience accumulated in the steroid fermentation processes.
In 2007 Gedeon Richter together with Helm AG founded Richter-Helm Biologics Joint venture (JV) in Germany, as a result of an aquisition. Richter-Helm BioLogics is a Hamburg, Germany-based contract development and manufacturing company. It specializes in products derived from bacteria and yeasts and can point to a successful 30-year track record. The product types produced at their two GMP facilities include recombinant proteins and peptides, plasmid DNA, and bacterial vaccines. The seasoned, 240-strong team supports clients with process development, supply of products for clinical trials, commercial production, in-house QC testing, and QP release. The two GMP-compliant production plants have bioreactor capacities of up to 1500 liters. Richter-Helm consistently works to the highest standards of pharmaceutical quality. This has been verified by major regulatory bodies including EMA, FDA, PMDA, ANVISA, and MFDS as well as by numerous customer audits.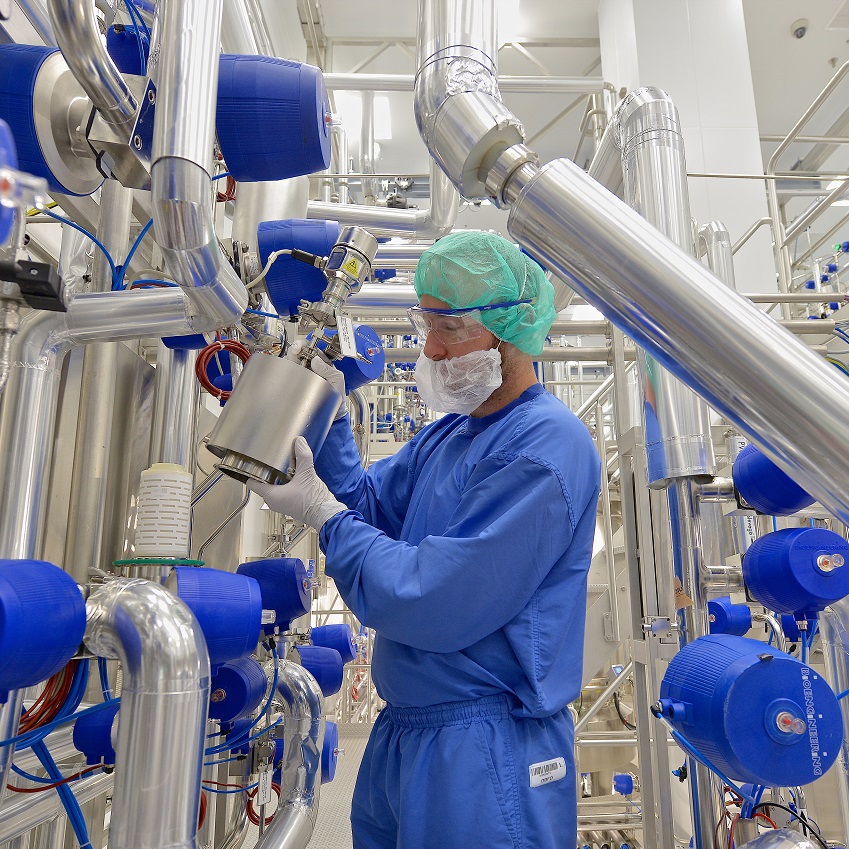 Gedeon Richter also has significant capabilities capacities in mammalian cell fermentation derived development and manufacturing of biologics. In 2007 the first mammalian cell expression based R&D process development laboratories and a cGMP pilot plant were established in the Company's Budapest site, together with an extensive set of analytical laboratories supporting development of biologics. In 2008 Richter launched a green-field investment in Debrecen, Hungary, to establish biologics manufacturing capabilities. Today, there are two plants in operation, a drug substance facility, with 18,000 liter total fermentation capacity, including stainless steel and single use bioreactor lines, and a drug product plant with two fill&finish lines covering vial, cartridge and PFS formats in addition to lyophilisation capabilities. The site in Debrecen employs over 300 highly skilled associates in manufacturing and support functions, including engineering, QA and a large QC team.
Gedeon Richter's activities in biotechnology encompass the full in-house value chain, ranging from research and development through to manufacturing and commercialization in key geographical areas.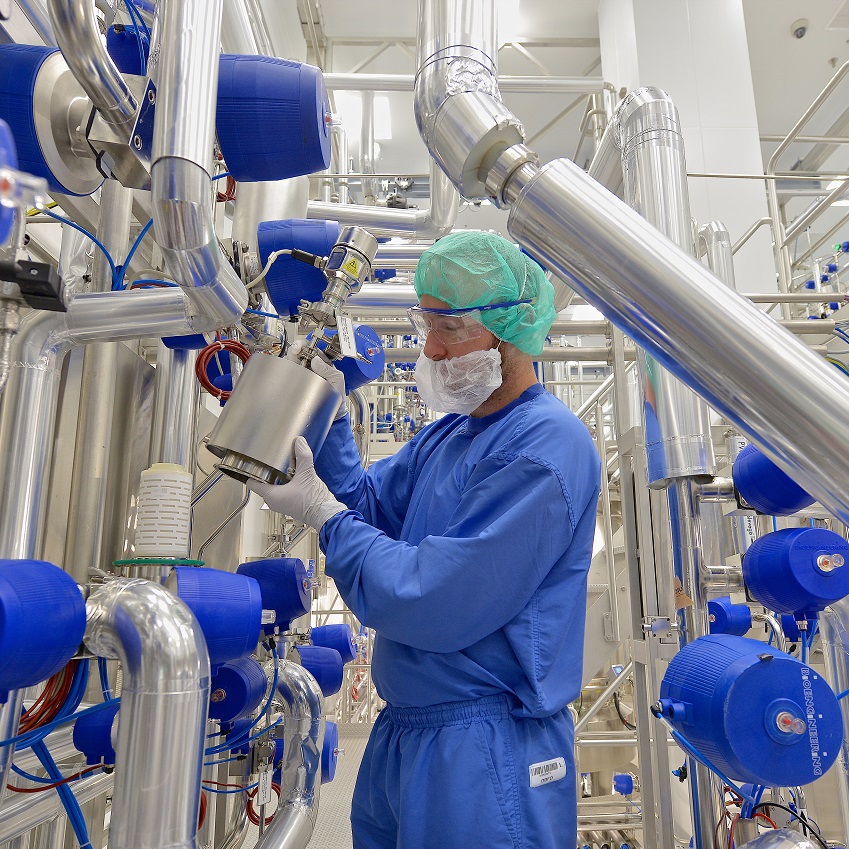 The Company's Biotechnology Business Unit continuously seeks new partnerships in order to: 
Leverage R&D, manufacturing and commercialization skills via in-licensing and co-development & co-commercialization in Europe, Latin America and Australia.
Our areas of interest:
Osteoporosis
Rheumatology
Immunology
Secure co-development and commercialization (out-licensing) agreements for Gedeon Richter's biosimilar portfolio in the following geographic areas:
USA & Canada
Asia
MENA, Africa

Product

Indication
Status
BEMFOLA (biosimilar r-hFSH)
Infertility
Marketed in more than 30 countries
TERROSA (biosimilar teriparatide)
Osteoporosis

Launched in Europe, Japan, South Korea, Canada, Israel
MA granted in Thailand, Australia, Saudi Arabia, Taiwan
Regulatory review ongoing in MENA, Colombia

Denosumab
Osteoporosis, oncology
Phase III clinical stage development
Tocilizumab
Rheumatoid arthritis
Clinical stage development
Romiplostim
Thrombocytopenia
Preclinical stage development
2 non-disclosed early stage biosimilar targets in development
With your biotechnology inquiries you can reach us at the following e-mail addresses and phone numbers:
Dr. Johanna Knospe
Head of Biotechnology Business Development Department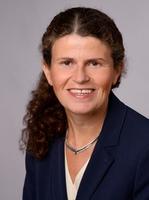 Ivan Jako
Senior Partner Manager, Biotechnology Business Development Department